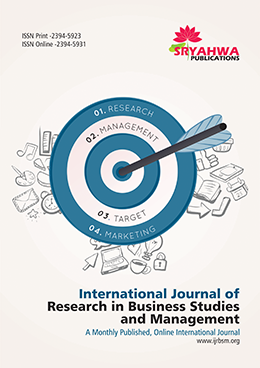 Publication Charges
As IJRBSM is an open access journal the authors are required to pay the publication charges on receipt of the acceptance of the paper. It includes paper processing and publishing charges. The paper should not exceed 10 pages of IJRBSM Template including figures, tables, photos, references etc. In case the number of pages exceeds 10 pages additional charges Rs 100 for Indian authors and USD 5 for foreign authors will have to be paid by the author for each additional page of the international journal.
The mode of payment will be communicated by the Editorial Office after the due acceptance of the paper for publication.
The publication charges are furnished as mentioned here under
| | |
| --- | --- |
| For Indian authors | Rs 2500 for online publication |
| For Foreign authors | USD 100 for online publication |
Those who want hard copy of the journal is required to remit an additional amount of INR 600 (Indian authors)/ USD 50 (Foreign authors) towards printing and postal charges.
Note: All the service or transaction charges will have to be paid by the authors only which include inter banking charges and NEFT charges for Indian authors, wire transfer charges etc. for Foreign authors.